Remote Patient Monitoring (RPM)
GTS has created a convenient and cost-effective remote patient monitoring SaaS platform that allows healthcare providers to monitor streamed vital data from remotely located patients as well video conference using HIPAA compliant video.
Real-time Telehealth
GTS's remote telemonitoring program allows us to manage a patient's condition daily from any location - within or outside the US. The program utilizes state-of-the-art technology, advanced telemetric equipment and custom-designed assessments to provide effective, remote patient care.
GTS offers an assortment of telehealth tools that enable healthcare providers to design a global monitoring platform that best fits their organization's needs. For ease of use, convenience and efficiency, the monitoring platform and data collected can be accessed through a tablet, smartphone, computer or application.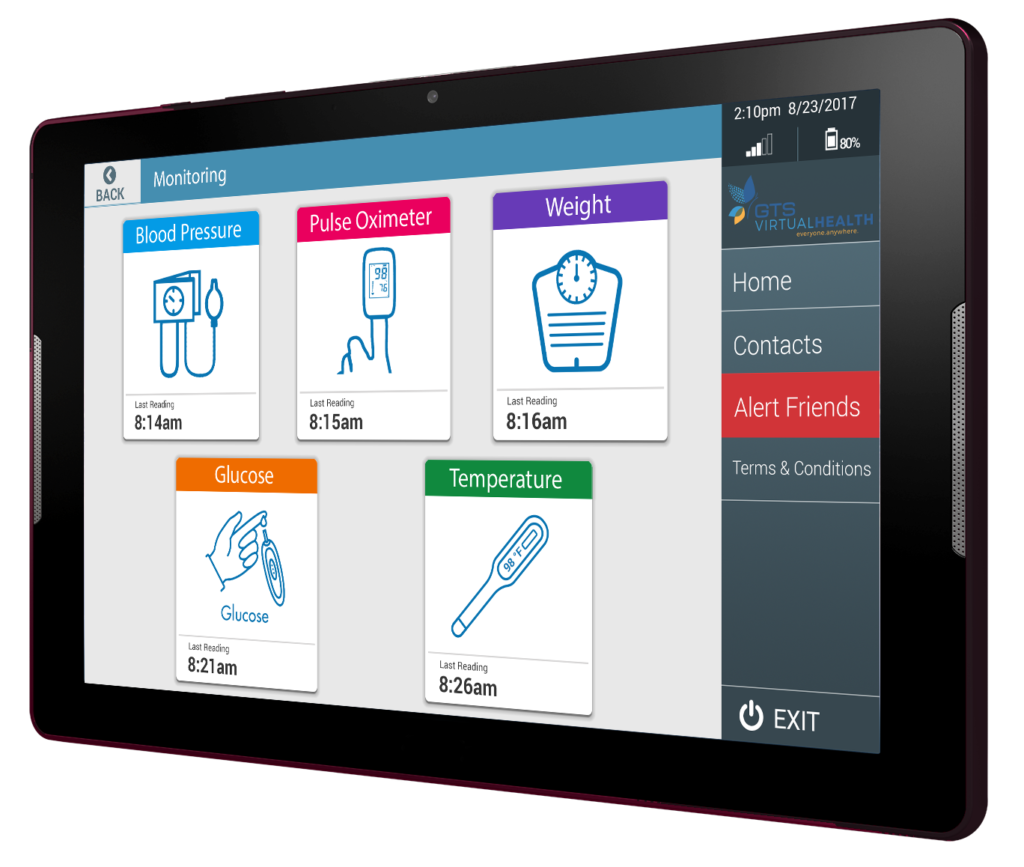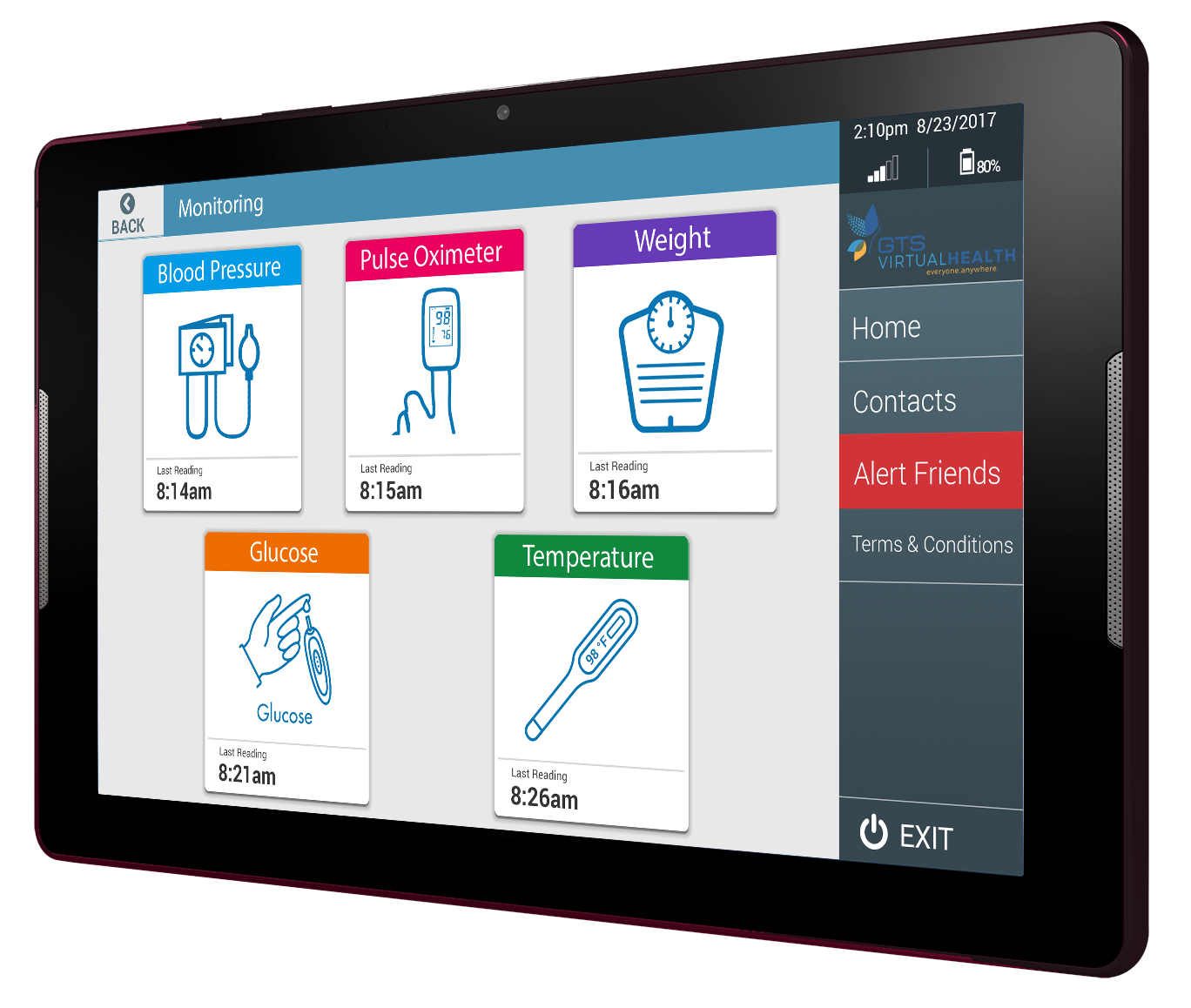 Store and Forward Technology
Includes digital images, video, audio and clinical data that can be "stored" on the client's computer and when appropriate, information can be transmitted securely through our HIPAA compliant servers ("forwarded") to the healthcare provider for improved patient care and coordination.
Next-level features
GTS telehealth tools can be used for a variety of applications such as transmitting medical images and data for diagnosis; education, prevention and promotion of healthy behavior, and notification of emergent cases. Telehealth monitors the patient between physician office visits and is very beneficial to patients whose healthcare options are limited due to distance.
Healthcare in the hands of patients