GTS VirtualHealth enables brighter outcomes and is transforming the healthcare experience. It gives peace of mind to patients and vital information to care teams. This vision for access to healthcare for everyone, anywhere is NOW. GTS VirtualHealth harnesses the advances of technology to bring a customizable Remote Patient Monitoring (RPM) solution to healthcare.
Mobility and freedom for patients becomes reality, and real-time clinical data for care givers means better informed treatment plans. This powerful solution instantly and visually connects patients and care providers enabling trust and strong relationships to thrive.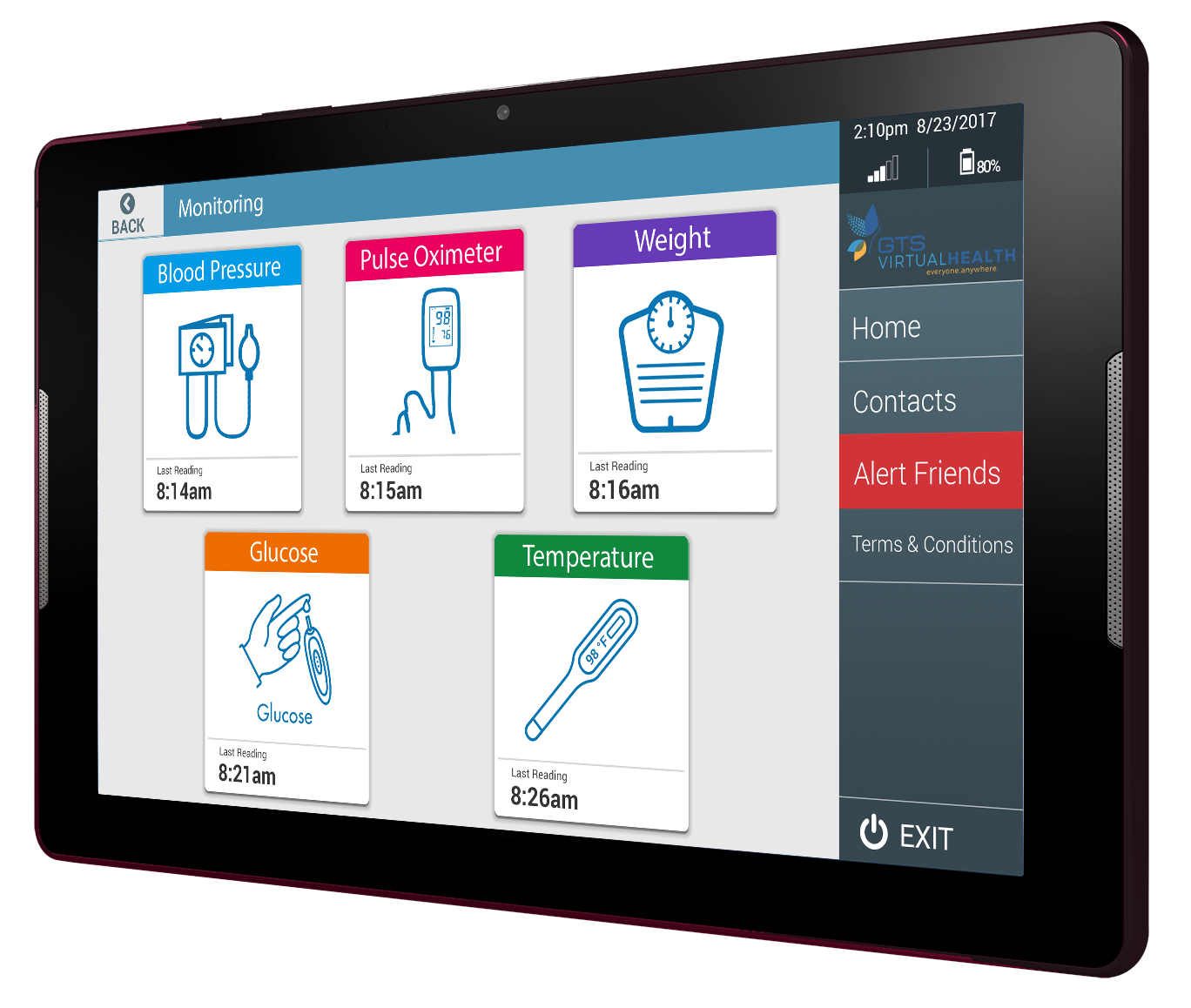 SMALL STUDY YIELDS EYE OPENING RESULTS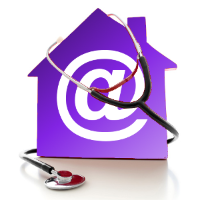 At Home Medical Professionals implemented a pilot telehealth program with GTS VirtualHealth. The pilot encompassed
12 patients with the highest rate of hospitalization and after hour calls. Participant criteria included:
Three or more chronic diseases.

Target diagnosis: Diabetes, CHF, COPD, Primary Hypertension, Obesity, and Anxiety.

Three or more hospital visits in previous six months.

Ability to follow multi-step directions, see a television screen and answer a phone.
Patient Results:
Hospital stays and ER visits dropped by 90%. When patient results with end stage CHF were removed, hospital stays and ER visits reduced by almost 99%.

Estimated healthcare savings from dramatic reduction in hospital stays and ER visits over a 90 day period for the 12 patients was estimated at $315,000. Potential savings projected out over 12 months can be as much as $1,260,000.

Hypertensive patients saw a minimum of 20 point drops in average blood pressure readings.

Medication reminders increased compliance allowing for directed nutrition and diet counseling. These actions lead to a .5 drop in Hemoglobin A1C, and an average weight loss of 16 pounds and BMI reductions of 2.6.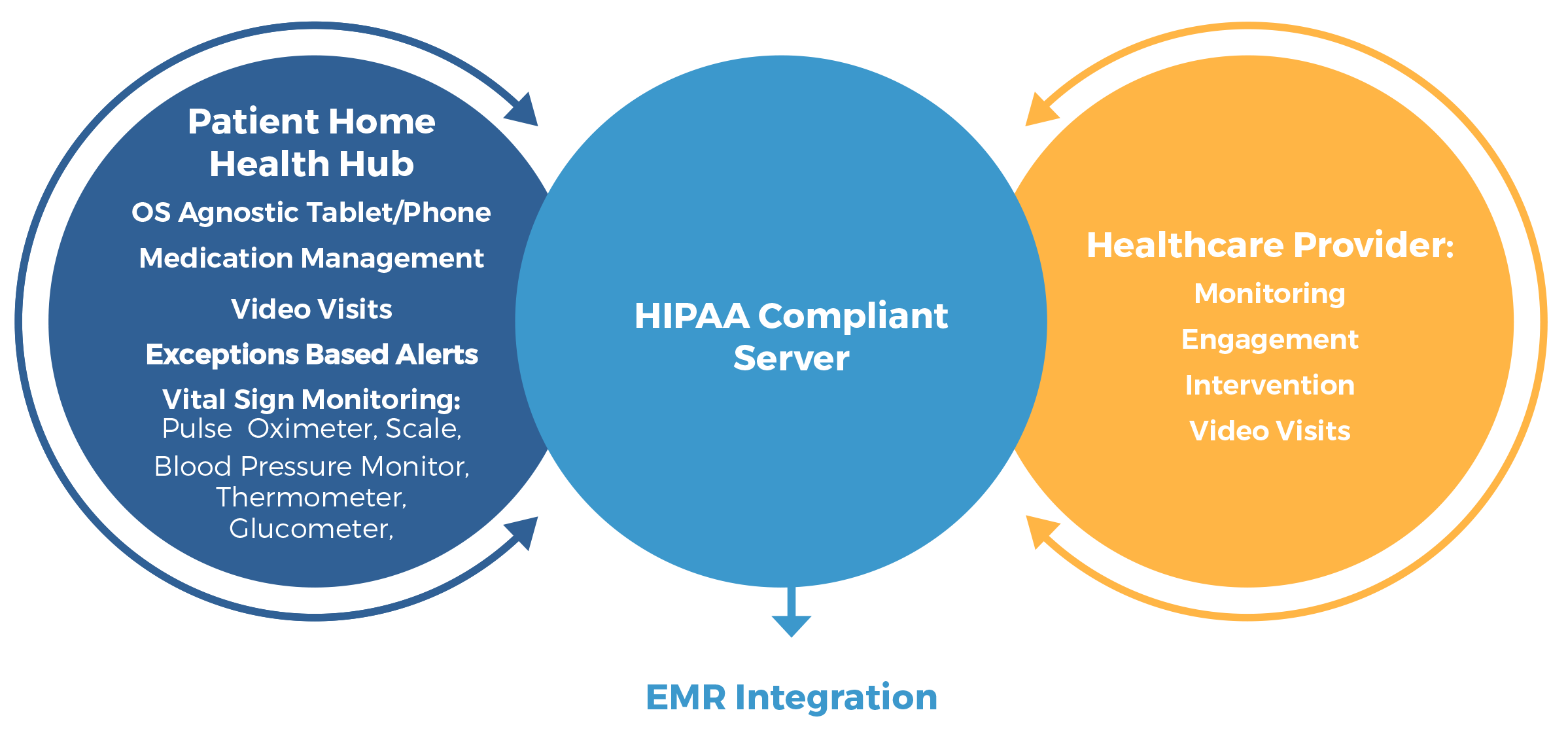 GTS

VIRTUALHEALTH
The right data at the right time
Innovatively Patient-Centric
Customized to patients. Modular in design. Technology agnostic.
Not a One-Size-Fits-All solution.
No one knows patients better than the care team. GTS VirtualHealth helps all patients and excels in managing chronic conditions and advanced diseases. Care teams determine the information they need to help their patients achieve better health. This includes data from medical devices such as blood pressure and glucose levels. It may also include patient reported assessments.
GTS VirtualHealth connects it all into one patient dashboard.
Redundant security. Customer choice data center.
GTS VirtualHealth exceeds network security standards and by design has built in security redundancy, which also meets HIPAA compliance requirements. GTS believes the customer should be able to choose where the solution lives. Customers can have the solution hosted in their data center environment—simplifying internal technology management and lowering cost of ownership.
It's All About Actionable Intelligence
Innovative Health Technology
Provider prescribes critical data capture. Health condition centric.
GTS VirtualHealth makes data actionable and eliminates information noise. When patients' data falls outside of the care team's health parameters, they know immediately. Real-time, appropriate medical intervention is now possible.


Let's Get Started
GTS VirtualHealth operates on iOS, Android and Windows.